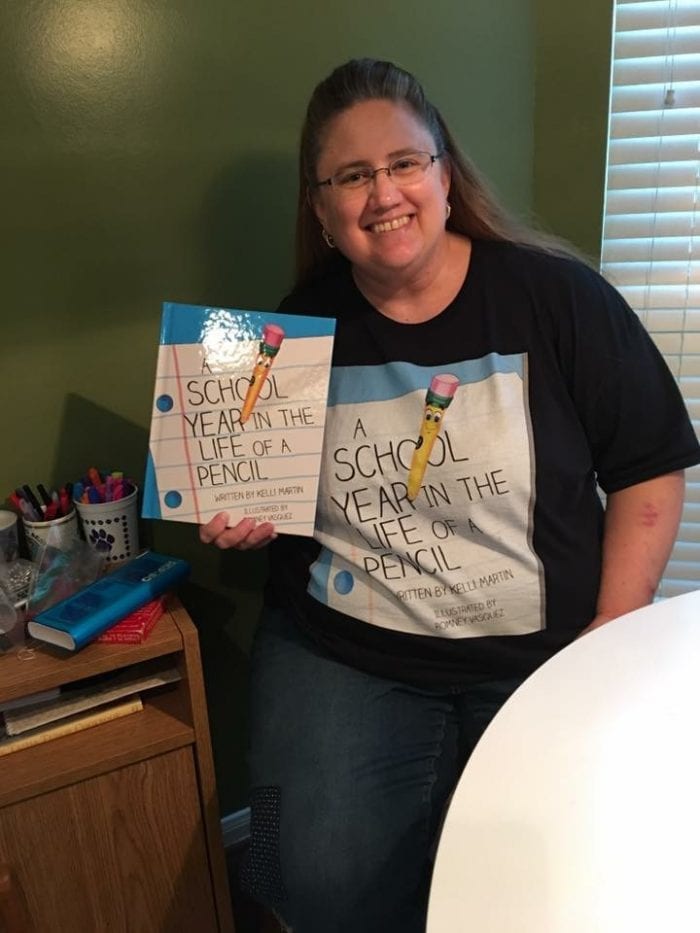 Saugus native Kelli Martin wrote a kids book about a pencil
SAUGUS -- Have you ever felt dull, chewed up, stepped on, or worn down like a pencil?
Saugus native Kelli Martin released her first children's book "A School Year in the Life of a Pencil," which teaches children a lesson about perspective and treating other people well, just in time for them to head back to school.
The 20-page story follows a pencil's journey through a year in elementary school. Page by page, a student named Howie sharpens the pencil for the first time, leaves it the floor, chews on it, and overuses the eraser.
"It teaches kids about point of view so they can see what it's like," said Martin, a Texas elementary school teacher. "It helps them have more empathy for other people when they realize that everyone is different, everyone is unique and special. It helps them put themselves in someone else's shoes and think about how they might be feeling."
Martin said she plans to use the book to teach a lesson in her classroom.
"It can definitely teach them about bullying," she said. "It would be wonderful if it could do that. The teaching has to go along with it -- you have to actually bring up things like that when reading the book."
The book was published by Mascot Books and is expected to arrive on shelves at Barnes & Noble any day. It will be sold in the store and on Amazon for $14.95.
"We have been trying to get ahold of it," said Kathleen Murphy, a manager at Barnes & Noble in Saugus. "People have been calling for it. It's exciting when local authors can get their books out there. We definitely like to feature local authors and tell people that a person in their community has accomplished something like writing a book."